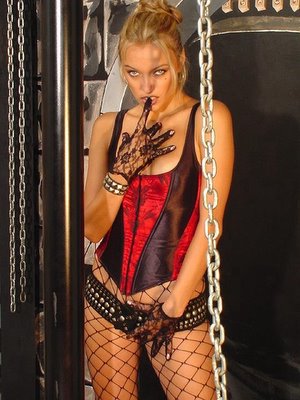 Morning!! Before I forget Hope you all have a very Happy Turkey Day. Eat lots of yummy food. I will be gone for a few days. Gmas house is where I am headed. =)

Okay moving on…… Calling al submissive boys!!! There are lots of you and each of you have your own idea of what it is to be submissive. That is perfectly fine and most of us "Domme" girls can pretty much cater to what it is you like. If……….. You tell us what you are looking for in a Domme. There are so many different kinds of domination plus the factor of your LIMITS! Know those limits and share those limits with us so that we can act accordingly pushing them but not crossing "your" line.

If you don't know what it is that you want but are interested in trying tell us that. We can offer suggestions. Trust me we have lots of ideas! If you could only see the brain activity of a "Domme". Whether it be a Nursemaid, a Princess, a Governess, a Queen, hard core Amazon or Goddess you have definitely come to the right place. Cheapphonesexx has only the best.
xoxo
Jayden