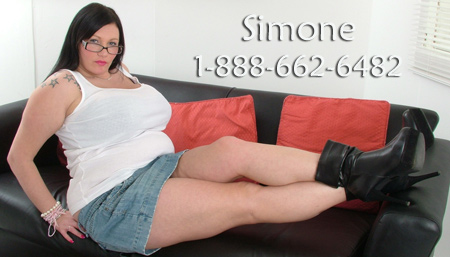 I have long been a proponent of spanking naughty boys and naughty girls. In my opinion there is no better way to discipline, than a good hard spanking right over my knee. When you call me for spanking phone sex you will be talking with a real life woman who knows all about spanking boys like you. I know that for a spanking to be truly effective it has to be on your bare bottom with you bent right over my knee. There is nothing like a reddened ass to teach you your lessons. I might use my hand, a paddle, a belt, a hairbrush and even a cane to make my point on your bare butt laid across my lap. By the time I am done with you, that bottom is going to be nice and red!
It is more than the pain that makes spanking such a good tool for punishment. We both know humiliation goes along with it. Just think about having to take your pants down and your underpants in front of me. I'll make you stand in front of me like a naughty boy, hands to your side, and tell me that you've been naughty and need this spanking. You can't hide anything – not your nervousness or your excitement. Totally exposed and vulnerable and open for your lessons.
When we have our spanking phone sex session we can roleplay that I'm your Strict Mommy, school teacher, babysitter, Headmistress or just your girlfriend/wife who is tired of your bullshit. I am a firm believer in corporal punishment. There is something very erotic in ritual spankings as well. Whatever the reason, you can be guaranteed a spanking that you won't soon forget. And don't think your tears or your begging will make me stop; your spanking isn't finished until I say so!
For spanking phone sex, call and ask for Simone at 1-888-662-6482