Hello to all the wanna be cocksuckers out there. Yes I know you are filled with all sorts of excuses as to why your mouth has yet to be filled by a throbbing hard cock. Nerves. Busy schedule.
Well I really dont care what the reason is for your inability to find one has you picking up your phone and chatting with this sexy shemale with all your cock sucking phone sex fantasies.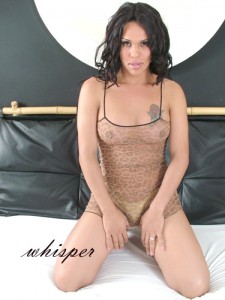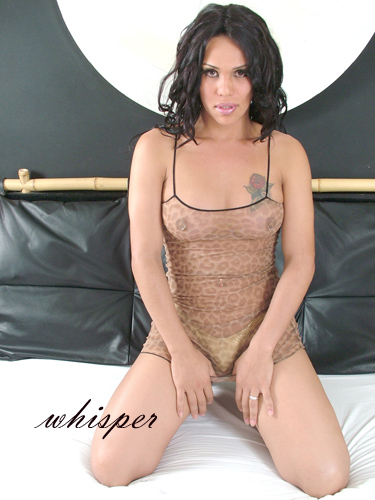 It is a wonderful alternative to you unable to get the real thing. Now I was thinking for those that are regulars to sucking my tranny dick perhaps we should make things more interesting. How about bringing in another phone sex girl and having her play your girlfriend. Could force you to suck back my 8 inches right in front of her and really up the humiliation.
Sure your girlfriend already knows your a cock sucking bitch. She probably can taste the precum on your tongue so why not give her a special performance and let her see how much of a slut you are for cock. Well tranny cock that is.
If your lucky your girl will break out her strap on and you will have two cocks to suck back on. Oh I know that idea has gotten your cock twitching away doesnt it?
Well you can reach me by calling 1-888-662-6482 just tell the dispatcher you wish to speak with Whisper for a cock sucking phone fantasies. I can usually be found taking calls Monday to Friday in the evenings.