Sissy boy, sitting at my vanity playing with all my lipsticks.
Smearing different shades of peach and coral on your pretty lil cock sucking mouth. I know you like to play with my make-up lipstick lover. Painting your mouth with my bright coral lipstick. You are so cute sitting there in my big girl make up chair, wiping and smearing the back of your hand across your mouth, you looked well kissed!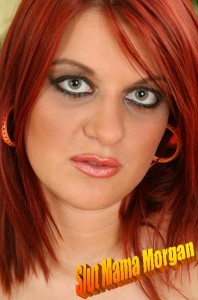 And not just you sissy boys, or you crossdresser's, you straight men, watching the tip of my marlboro red leave my mouth when I exhale. My coral lipstick and some smokey kisses, I know you can't wait to feel my mouth on your cheek. Leaving my lipstick on your skin and staining the collar of your shirt.
I am not faithful to men. I am not faithful to lipsticks either, I have many different shades of coral and reds, and I have many different brands of lipsticks. I never leave the house with out lipstick on, my purse always has a tube of flavored lip gloss, a few different shades of coral and reds and peaches. So when I find you, digging through my make up bag, I know what you are up to darling.
Everyone loves a painted mouth, the natural look or the bold look.
all the girls are wearing their lipstick fetish, showing off their white teeth smile and showing off their painted mouth.
Put your money where your mouth is, and give Mama Morgan a big lipstick kiss!
Morgan 1-888-662-6482
AIM and YIM: MorganMilf
Anything Goes Phone Sex