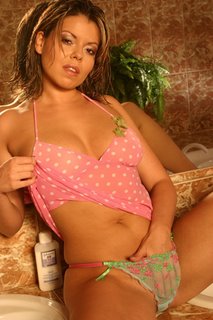 To much pie and to much family!
I snuck away for a few hours yesterday when my husband was nice and toasted, and fucked his cousin Charles who has had a crush on me for years. The boy was falling all over himself and totally ignored his wife as soon as I entered the room. I took him in the back room where everyone had been piling their coats, and rode him like crazy. He squirted all over my mother in laws fur! I had a hell of a time watching the expression on her face when she asked what was on her coat! I was almost tempted to tell the bitch, then decided I'd keep my mouth shut. All in all the day was not a total loss.. Fun sex with a man more than willing to spend some extra time holding out to make sure I got mine.. Which is WAY more than I can say for my husband! And a great dinner.
The hubby passed out early, so I decided to work and be naughty. The adrenaline rush from fucking in an unlocked room with family all around just inches away got me super worked up. WHAT will Brianna's Christmas be like? Hopefully hotter!