CFNM phone sex, if you're not familiar, means clothed female naked male. As humiliating as the thought of you being naked with a fully dressed woman, or a few women, it is exciting in it's own special way. I am going to share with you one of my favorite CFNM fantasy stories that I play with one of my favorite callers.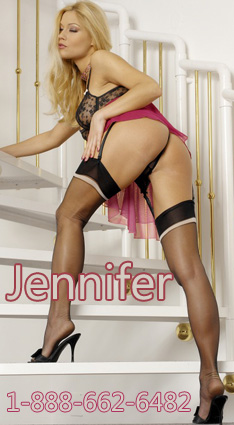 Another day, another dollar of computer repair visits for you. As you're on your way to lunch, your boss texts you with an emergency client not far from where you are. You grumble under your breath, tired of it all, and just wanting your lunch break as planned. When you pull up to my house you just know that it's going to be your typical older housewife who probably forgot to turn the damn thing on. I answer the door and you stutter hello as you think your luck has turned.
You follow me to my office and you can't take your eyes off my sexy ass in my tight dress. Your mind wanders as you wonder why I'm all dressed up at noon on a weekday. My silky shiny stockings and 4″ heels capturing your imagination. I can't help but notice that you're blushing and I know you are just the type of man I'm looking for. "Like what you see?" I ask. You mumble and turn even redder. When you bend over to check the connections under my desk, I notice that you're wearing panties under your clothes. I start to laugh. "Panties?" I say. I can see how embarrassed you are. "Take off your pants and show me".
It doesn't take much for you to drop your pants and show me those pretty lacy panties. I think it will be better for you to take everything off but your panties. You can work like that while I watch. You can't help yourself, getting a woody in your panties and hoping I won't notice. But I do. You get my computer working in no time and you're just standing there waiting for me. "What a good boy you are!" and for doing such a good job it's time for your reward. Take down your panties and show me your cock. Stroke it for me. Nice and slow. I sit in my chair, legs crossed, watching you intently. Tease and stroke. Oh, and when I do finally let you cum? You better be sure you're going to lick up every drop.
For CFNM phone sex, call Jennifer 1-888-662-6482
aim  FetishGoddessJennifer